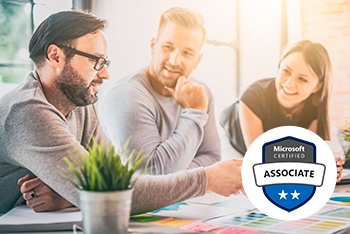 ALSO - Simply Azure Academy Online Only FRANCE
Candidates for this training will learn how to implement, manage, and monitor an organization's Microsoft Azure environment. This course is preparing for the exam AZ-104 Microsoft Azure Administrator.
Enrollment in this course is by invitation only
About This Course
This course teaches IT Professionals how to manage their Azure subscriptions, secure identities, administer the infrastructure, configure virtual networking, connect Azure and on-premises sites, manage network traffic, implement storage solutions, create and scale virtual machines, implement web apps and containers, back up and share data, and monitor your solution.
Requirements
Successful Azure Administrators start this role with experience in virtualization, networking, identity, and storage. Understanding on-premises virtualization technologies, including: VMs, virtual networking, and virtual hard disks. Understanding network configurations, including TCP/IP, Domain Name System (DNS), virtual private networks (VPNs), firewalls, and encryption technologies. Understanding Active Directory concepts, including users, groups, and role-based access control. Understanding resilience and disaster recovery, including backup and restore operations.